"What you need to know" by Davis Freeman & crew returns to play Brussels, National Theatre – March 15, 2019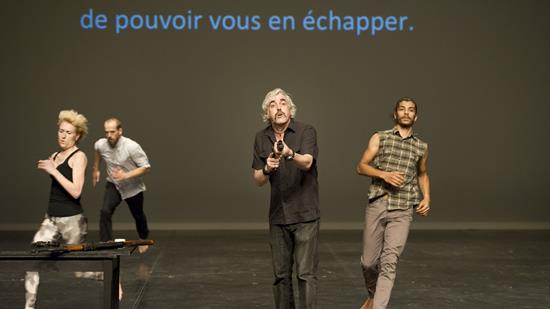 What-you-need-to-know Festival XS Brussels
In the context of Festival XS
What you need to know
A short work by Davis Freeman featuring Freeman, Kylie Walters and surprise guests.
15.03.2019
Our era is filled with uncertainty: who knows what awaits us when we leave home? Imagining a situation in which we would be forced to defend ourselves or to protect ourselves, the piece asks: If it must be them or us, it should be us. No?
Image
© Laurent Philippe
Info
Duration
15′
Venue
Grande Salle, Théâtre National, Bruxelles
Language
EN – FR supertitles
Cast
Conception
Davis Freeman
Jeu
Davis Freeman, Kylie Walters et invités surprises
Production
Random Scream
Calendar
Friday 15.03.2019
21:20
Grande Salle