K TWO goes to Benin at the Cotonou Couleur Jazz Festival December 2-4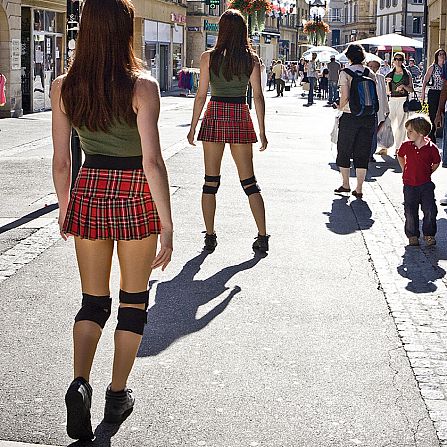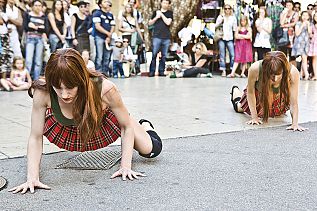 Compagnie Nicole Seiler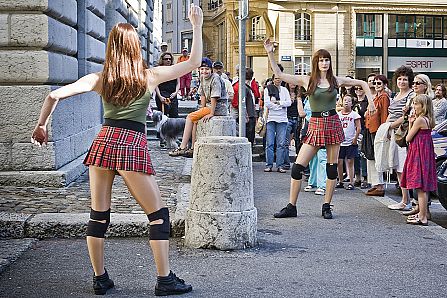 K TWO
performance, 2007, duration varies
K Two is an improvised performance based on the character of Madame K (multimedia choreographic solo 2004). Two dancers or more explore the limits of the movements of video game characters executed by human bodies. As in street performances, this piece plays out the video game and the two individuals captured inside it in a public space.
In Benin, local dancers will perform the piece. They will be auditioned by Kylie Walters, who will then teach them the choreography.
Nicole Seiler will join them in Benin for the performances.
concept and choreography: Nicole Seiler
in collaboration with Kylie Walters
performance : Kylie Walters
(alternately)
Anne Delahaye
Dominique Godderis Chouzenoux
Sun-Hye Hur
Nicole Seiler
YoungSoon Cho Jaquet
costume design: Claude Rueger
tour manager: mm – Michaël Monney
photos: Guillaume Perret K Two